The Zenfuze System is a minimally invasive solution for patients suffering from low back pain. Following conservative treatment methods, Zenfuze may be an option. The Zenfuze System can treat conditions such as spinal stenosis, spinal instability, and degeneration. Zenfuze may provide patients with a permanent solution for the conditions associated with low back pain. The majority of patients will notice immediate improvement to many or all of their symptoms.
Allograft implants are placed into the intervertebral joints to re-establish natural joint orientation and separate the joints to reduce inflammation. The Zenfuze System has been designed to stabilize the spinal segment by limiting motion of the joints. Zenfuze still allows for micromotion, which creates an optimal environment for fusion.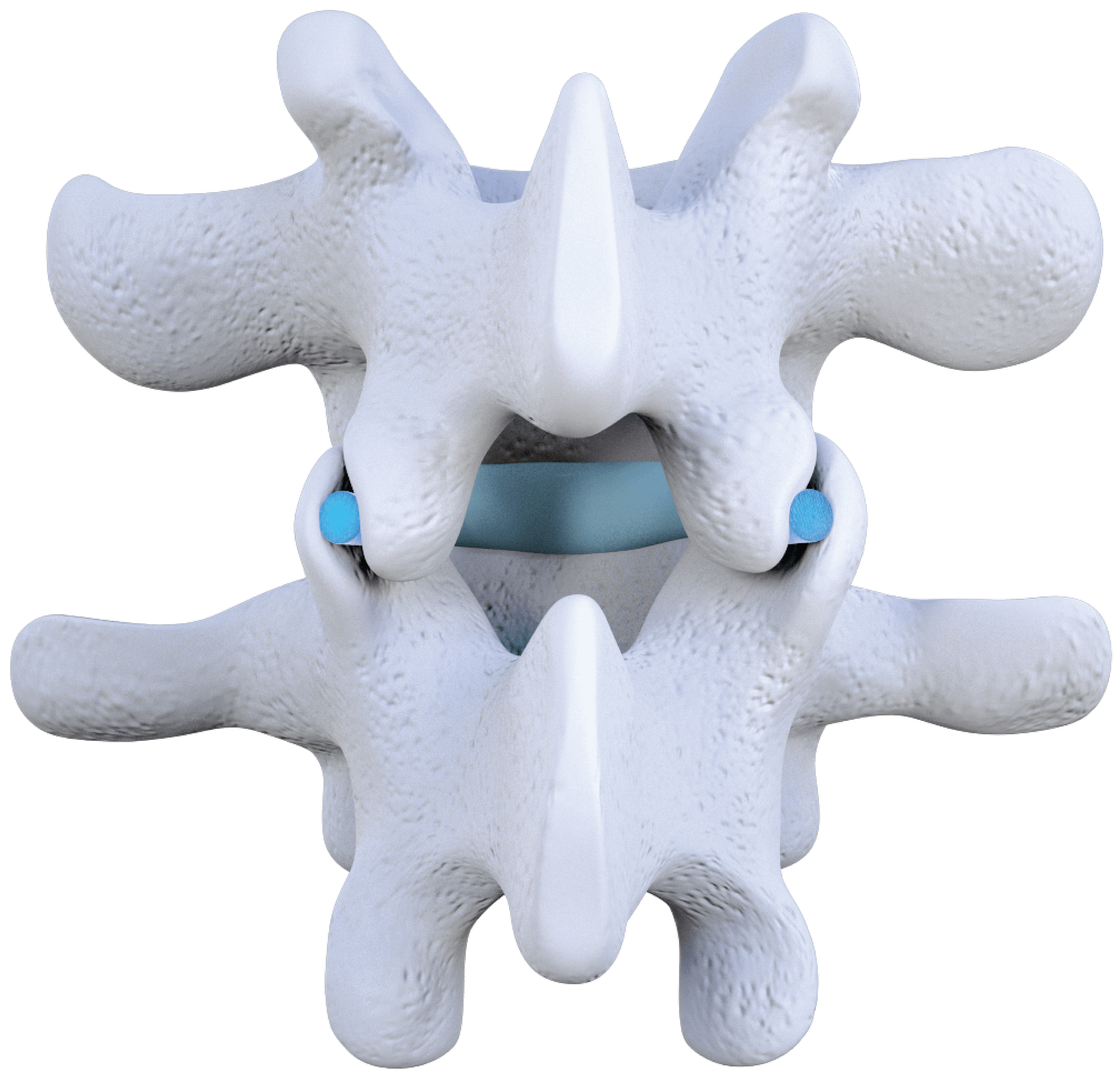 What Is A Minimally Invasive Procedure?​
Minimally invasive surgeries cause less postoperative pain and discomfort. Studies have shown that patients undergoing MIS procedures report less pain and require smaller doses of pain relievers than patients undergoing traditional surgeries.
Conservative treatment methods of lumbar back pain can be used, but many are short-term answers to a long-term problem. Back pain sufferers often initially try clinical solutions such as physical therapy, pain medication, steroid injections or radiofrequency ablation. If the pain is still present following the conservative treatment methods, there may be an underlying cause to the lumbar back pain, such as spinal stenosis or instability. At this point, your physician may recommend the Zenfuze System.
Frequently Asked Questions